Here's a little replica prop from my collection, Vesper's business card that she gives to Bond in Casino Royale.

Here's a still from the film:

I love adding little things like this to my collection - they're ideal as they take up next to no room, (space is always at a premium in a 007 collectors house), and they're relatively cheap compared to some collectibles too.
Powered by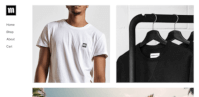 Create your own unique website with customizable templates.