It looks like not everything happening in SPECTRE will be plane sailing for 007 when the latest James Bond adventure hits our screens later this year.

Smashed planes and crashed cars seemed to be the order of the day when Daniel Craig was seen filming scenes in a smashed up plane in Obertilliach over the last few days. Also seen were SPECTRE director Sam Mendes and Special Effects Supervisor Chris Courbould.

The scenes were being filmed next to the house that had been purpose built for the movie. As you'll see from the pictures below it looks like there's been some kind of explosion at the house as well as 007 piloting the remains of a plane. You can also see 007 taking aim with a gun that looks like neither a Walther PPK or the Walther P99.


One thing that did surprise me was that Ben Whishaw - who plays "Q" in the movie was also in Obertilliach filming scenes for the movie. It surprised me as he wasn't at the Press-Call at the Ice Q Restaurant and there were no candid photo's of him in or around the Austrian locations until he was interviewed for Austrian TV as you'll see from the first video below.

I wonder what "Q" will be up to in Austria. It must be important as we know from Skyfall that he's affraid of flying. Still nice for him to get out of MI6 for a while.

Here's another video about the filming:
Powered by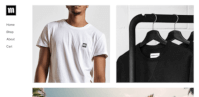 Create your own unique website with customizable templates.