"Quantum" the third of the recently released James Bond 007 fragrance line has recently been released - no doubt eager to cash in on those few amongst us who are organised when it comes to purchasing Christmas gifts.

According to the website at

http://www.007fragrances.com/

"

For over fifty years 007 has captivated audiences with his mesmerizing confidence, unfailing composure and ability to keep cool under pressure – anytime, anywhere. Just as 007's senses are awakened as he rises to the challenge, this intensely masculine fragrance invigorates body and mind allowing every man to harness fast-thinking and cool calm to accomplish the mission ahead with Bond-like confidence.

" Although truth be told I didn't walk out of my local Boots store feeling that more confident having had a liberal dose from the "Quantum" sample bottle - but I did smell nice and I did manage to accomplish the mission ahead - shopping with my 2 young children!

Here's a look at some of the posters and window displays for "Quantum" that I've seen on my travels:
Powered by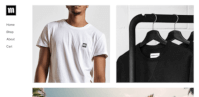 Create your own unique website with customizable templates.