Looking on Twitter last night I noticed the following Tweet from actor and comedian Omid Djalili:

Now I can't help but agree with Omid on this one. Not only was Skyfall an amazing song - but Adele - who'd had a string of Number 1's before then (and by Number 1's I mean hit songs not commenting on her toileting - when you're a parent a lot of things take on a different meaning), should have been top of the pops with this song.

Surely with the great song, all of the Adele fans out there and all of the Bond fans out there it should have made the top spot? But when you think of all the other Bond songs that have gone before it - and still haven't made the top of the charts then perhaps Omid is right and there is a curse?

Let's just hope that Adele will get to put things right with her theme for Bond 24.

And here - just as a random link to 007 - is a picture of Omid in his role in The World Is Not Enough:
Powered by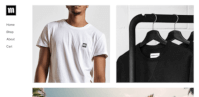 Create your own unique website with customizable templates.