Hope that you all had a nice Mayday yesterday.

I was a very proud parent as I got to see my daughter doing some dancing and singing as part of her school's Mayday Celebrations.

But going back to the world of 007 I thought that as Mayday made me think of Grace Jones in A View To A Kill I'd share a Tweet I got from one of her co-stars in the film Fiona Fullerton:


Powered by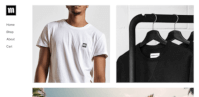 Create your own unique website with customizable templates.