On 28 May 1015 - what would have been the 107th Birthday of Ian Fleming, Anthony Horowitz and Orion Publishing have released the title of the new James Bond novel.

TRIGGER MORTIS

by Anthony Horowitz is the new James Bond novel that will be released on 8 September 2015. As you will see from the cover opposite it is unique as it will be the first Bond continuation novel to include material by Ian Fleming.

The wording on the cover: "

WITH ORIGINAL MATERIAL BY IAN FLEMING"

has me wondering in what way the Fleming material has been used.

From the details we were given before today I thought that Anthony Horowitz had been given access to some Fleming source material that he would incorporate into his own novel.

But the wording on the cover makes me wonder if the Fleming material will be used directly as it was written instead of being adapted into the novel. I guess that probably depends on the form the original material took. If it had been written as a short story or as part of a larger novel then it could be used directly - but if it had been written as an outline for a story then I'm sure Mr Horowitz would have had to adapt it.

---

The original Fleming material relates to car racing and a Soviet plot to kill racing driver

Stirling Moss

(now Sir Stirling), during a car race at the

Nurburgring

in Germany. This is due to form the start of the book.

Another quote from the book that had been released in the run-up to the release of the book title includes the theme of motor racing:

"I SEEM TO RECALL YOU USED TO BE INTERESTED IN MOTOR RACING. DONE ANY LATELY?" BOND WAS TAKEN UNAWARE BUT HE WAS CAREFUL NOT TO SHOW IT. WHEN M ASKED YOU A QUESTION, HE EXPECTED AN ANSWER, NOT ANOTHER QUESTION. "NOTHING SERIOUS, SIR," HE SAID. "BUT I LIKE TO KEEP AN EYE ON THE FORM."

As well as the Fleming source material there are also some other interesting facts coming out about the book that make it a unique continuation novel.

First of all unlike most of the continuation novels that have featured events taking place some time after the events of The Man With The Golden Gun, the events will take place in 1959, 2 weeks after the events in the novel Goldfinger.

In addition to this one of the characters from Goldfinger will be returning. Bond girl Pussy Galore will be returning to the world of 007. But she is not the only lady to grace the pages of the new book, as Bond will also have to contend with Jeopardy Lane.

As highlighted in the excellent cover design for the book Bond becomes involved in the USA/USSR Space Race and has to do battle with Jai Seung Sin - a sadistic Korean looking for vengence!


---

QUOTES FROM AN ARTICLE IN THE GUARDIAN:



ANTHONY HOROWITZ

Horowitz, said it had always been his intention "to go back to the true Bond, which is to say, the Bond that Fleming created, and it was a fantastic bonus having some original, unseen material from the master to launch my story".

Goldfinger, he added, was his favourite Bond novel, and he was delighted that Pussy Galore is back. The Bond girl last appeared at the end of the 1959 novel Goldfinger, in "nothing but a grey fisherman's jersey that was decent by half an inch". The pair had just been rescued from a life raft after they made it off Goldfinger's plane.


It was great fun revisiting the most famous Bond girl of all – although she is by no means the only dangerous lady in Trigger Mortis," said Horowitz. "I hope fans enjoy it. My aim was to make this the most authentic James Bond novel anyone could have written."


LUCY FLEMING"It was almost as if Ian had written [Trigger Mortis] himself".

"It does feel like a Fleming book," she said. "It takes place a couple of weeks after Goldfinger – Pussy's back, which is fantastic, and we've got a particularly good villain in Sin – he's absolutely horrible, a megalomaniac type, but fascinating as well … Pussy Galore is one of the iconic characters from the films and the books … It will be interesting to see what the public make of that."



"Each writer has their own style, but I think Anthony is closest to Ian's style," said Lucy Fleming. "And he has the page-turning effect of making you think 'what the hell is going to happen next?' … He's worked Murder on Wheels in brilliantly – it's woven into the whole thing. It was just a treatment, really, with the idea for the plot."

---

So with a cold-war setting with a backdrop of the space race, outrageous sounding Bond girls and a sadistic vengeance seeking villain - it sounds like Trigger Mortis will be a Brilliant Bond Book when it arrives on Bookstore shelves on 8 September 2015.


and finally....

Here's a short promotional video from Orion Publishing about the new 007 adventure:
Powered by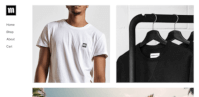 Create your own unique website with customizable templates.