When Jeffrey Deaver took on the mantle of 007 continuation author he did shake up the literary Bond (but didn't stir him - sorry for the pun there - straight out of the lazy writers pun guidebook).

Where 'Devil May Care' left Bond in the same timeline as Ian Fleming's novels Deaver made 007 a contemporary spy - a veteran of the war in Afghanistan - complete with an iPhone and shiney new Bentley!

Fan reaction to the new novel was divided. Some liked the new take on 007 calling it a literary re-boot similar to Daniel Craig taking the cinematic 007 in a new direction.

Others thought it was an abomination - a contemporary spy novel but nothing to do with the 007 they knew and loved.

Prior to the release of the books title Deaver's novel was known only as Project X. Below is an interview with Jeffrey Deaver that was aired on BBC Radio shortly after Deaver was announced as a 007 author:
Powered by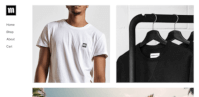 Create your own unique website with customizable templates.