Has crime writer Ian Rankin just let the proverbial cat out of the bag about when we can expect news about the new James Bond novel written by Anthony Horowitz?

on May 2, 2015 the author, perhaps best known for his Rebus series of novels, posted the following on Twitter:

I believe that the quote on the postcard is a quote from the as yet untitled forthcoming Bond novel written by Anthony Horowitz. I would say that this enticing little quote has not just wetted my appetite for this book but completely saturated it!

One other thing to notice is the dates on the bottom of the quote. It states: "28 May 2015. All will be revealed to you". I'm sure that it is not a coincidence that 28 May 1908 was the date that Ian Fleming was born.

When it says revealed to you I wonder if copies of the book are being made available in advance of the release date to a lucky few that move in literary circles or is it just the date that we can expect information about the book to be shared with the poblic, perhaps including the title of the book?

I'm also confident that: "8 September 2015 All will be revealed to the world" relates to the release date of the book.

Reading the extract on the postcard makes me think that this interpretation of Bond will be acting like a bullet - fired from a gun by 'M' to fight for Queen, (or would it have been King back then), and Country. I get the feeling he will be the Blunt Instrument of Ian Fleming's work and judging by the way in which he is smoking in his office he is not going to be hampered by the shackles of political correctness.

---

On a slightly different note as I live in The Midlands I took to Twitter and asked Mr Horowitz if he would be doing any book signings in The Midlands as part of the promotional activities for the new book.



Although they're nowhere near when I live it does look like a tour of book signings will be part of the promotions for the new book.

I hope that Anthony Horowitz does pay a visit to somewhere near where I live as I would love to get a copy of the book signed and also to ask what it's like to follow in Ian Fleming's footsteps.
Powered by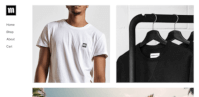 Create your own unique website with customizable templates.